I am unable to see my synced files on the browser. Where can I find my synced files?
1) First, you would need to unlock your personal vault by key in your vault password.
2) VirtualSAFE vault folder which contains your synced files will be automatically pop up upon unlocking the vault.
3)You can drag and drop files directly to the vault folder and it will automatically sync to the cloud.
4) You can open the VSYNC (you may find the VSYNC button in the notification area located on the right side of the Windows taskbar) to see all the sync activities related to your vault.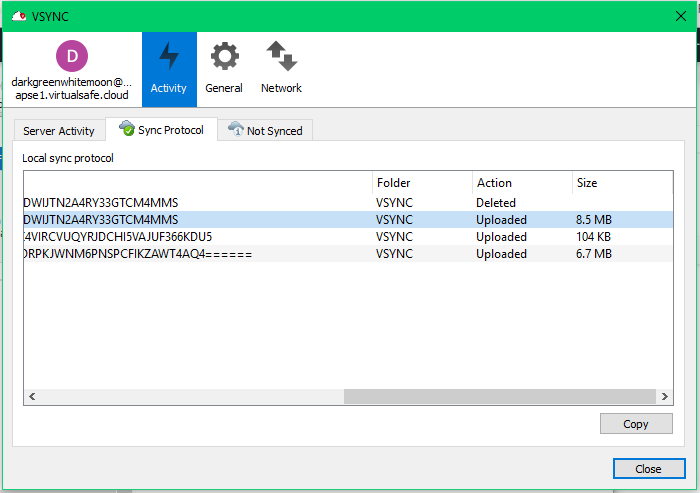 5) Simply lock the vault when done. The vault folder will automatically close once the vault is lock.
More information:
For more details on VirtualSAFE, kindly find in our Product Support page as link below.